The fifth edition of the Premier Badminton League (PBL) started from January 20. The defending champions Hyderabad Hunters led by PV Sindhu will face off against Chennai Superstarz in Chennai in the opening game. There will be a total of 24 matches which will be played in 21 days across three cities in this year's edition of the tournament.
Merahoardings.com is official outdoor media partner and executed national Outdoor Campaign across the India.
AWADHE WARRIORS: With former World No. 1 Ko Sung Hyun and former world champion Shin Baek Cheol in the squad, Awadhe Warriors would be looking to end their search for their first PBL title in the fifth edition. Retention of World No.16 women's singles player, Beiwen Zhang has also added depth to their team as they aim for the top podium.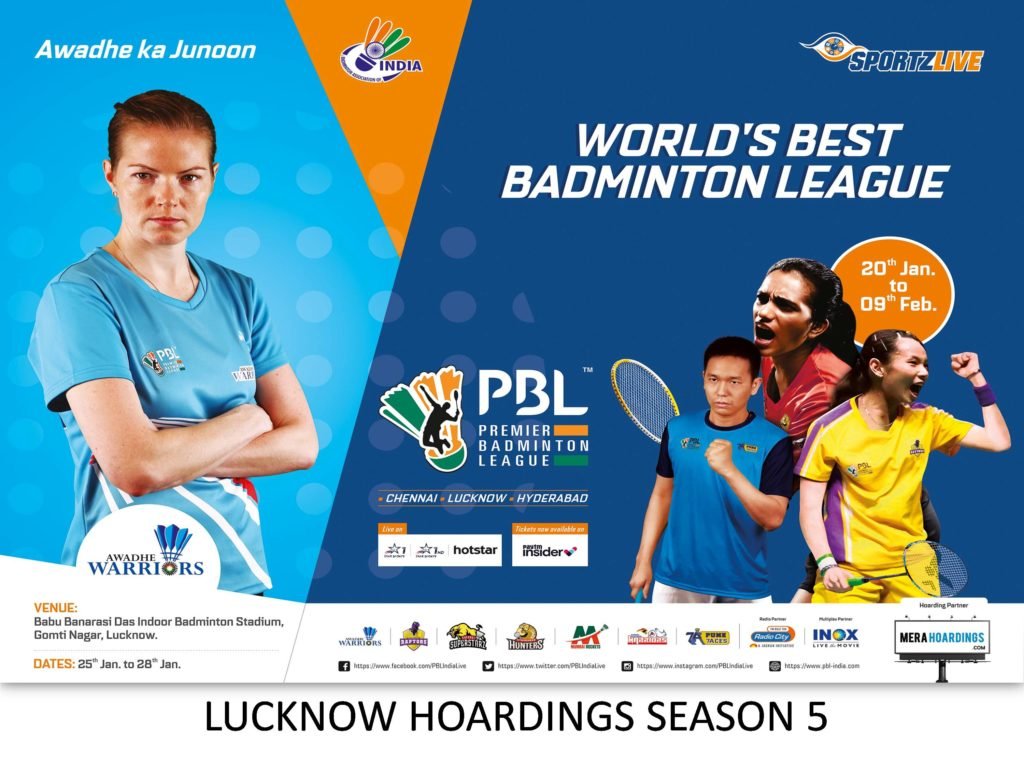 Chennai Superstarz (formerly known as Chennai Smashers) is a franchise badminton team based in Chennai that plays in the Premier Badminton League.The team has won the PBL title once (in 2017). CHENNAI SUPERSTARZ: Having won the title in the second season, the Chennai franchise will be playing the fifth edition of the PBL under a new name. With a sprightly mix of youth and experience, Chennai will hope to replicate their Season 2 heroics.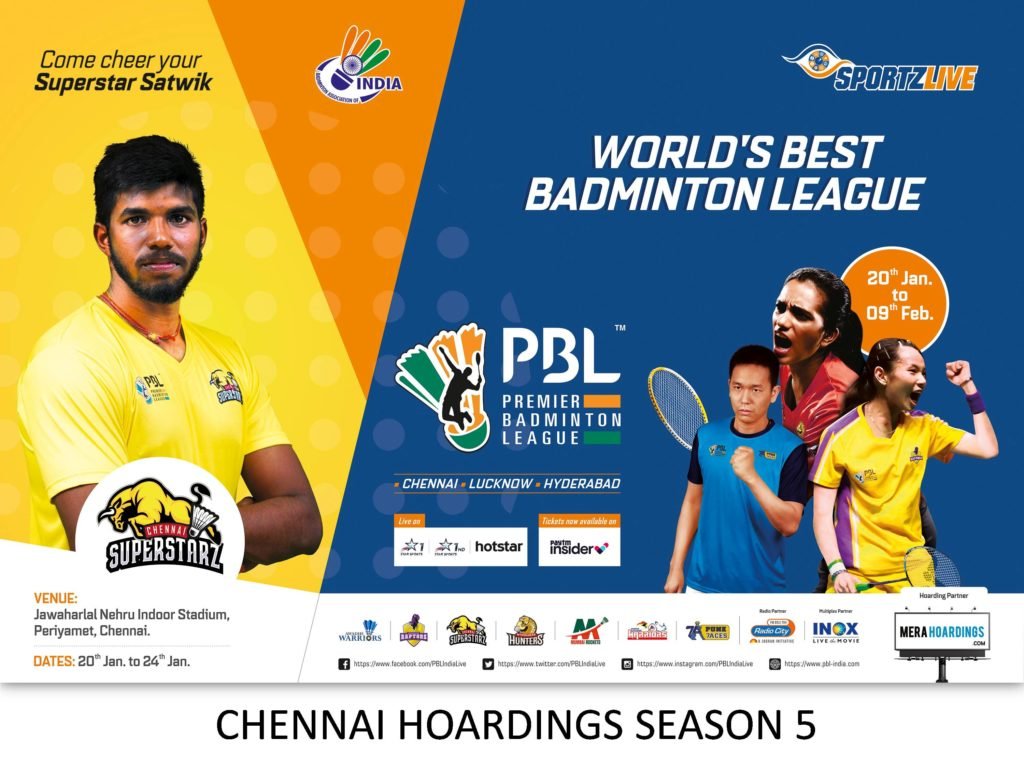 Bengaluru Raptors is a franchise badminton team representing Bengaluru in the Premier Badminton League (PBL). Sachin Tendulkar bought the franchise and named it after his Blasters sports franchises. In 2018, Matrix Badminton Teamworks Pvt. Ltd. took over the team and renamed it to Bengaluru Raptors. BENGALURU RAPTORS: With fond memories of lifting the trophy in the fourth season, the Bengaluru Raptors will try, in every way, to keep their winning streak going. In their pursuit of further glory, the defending champions have assembled a team that looks strong, compact and has variety.
Hyderabad Hunters is a badminton team owned by Agile Entertainment Pvt. Ltd. for the Premier Badminton League (PBL). The team's home ground is Gachibowli Indoor Stadium, Hyderabad. The team is captained by the reigning world champion P. V. Sindhu. HYDERABAD HUNTERS SQUAD: Eyeing their second title, the Hyderabad Hunters will be led by reigning world champion PV Sindhu in the upcoming fifth season of the Premier Badminton League. The squad looks compact and robust and will be eager to throw down the gauntlet to other challengers when the PBL gets under way.
360 Degree Outdoor Campaign
Mera hoardings is official outdoor media partner of Premier Badminton league from last five seasons.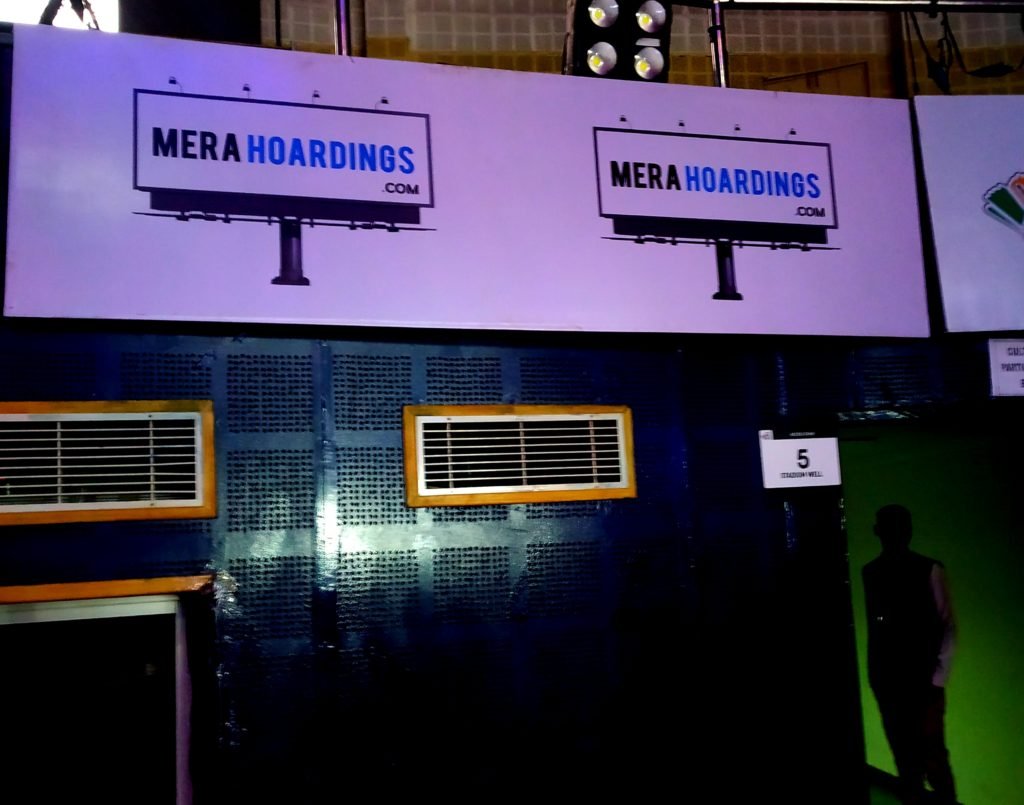 Tai Tzu-ying Badminton World Champion
Want it Come? Get It.. Creative OOH Campaign